My First Facial Experience at Spa SWINA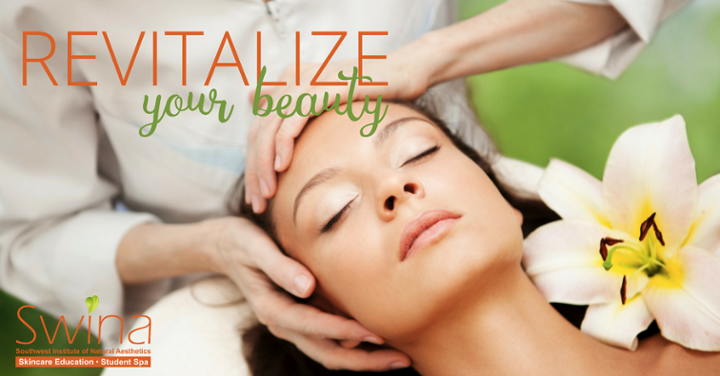 When I was offered a free facial at Spa SWINA, of course, I said "Yes!" The day of my appointment, I walked in not knowing what to expect, and was welcomed by one of the front desk assistants.
The Spa SWINA Experience
I patiently waited for my appointment, and one of the student aestheticians walked towards me with a clipboard and asked me to fill out a couple of forms. After I filled out the forms, she walked me over to a private room. She asked to me remove my shirt, and to wear the spa wrap. Then, she stepped out so that I could undress myself.
Undress The Skin
A few minutes later, she checked back in, and when I gave her the "Ok," she walked in, and told me to lie down. She asked me about my skincare routine, my main concerns, and if I had any allergies. She was very soft spoken and caring. Then, she wrapped my hair in a towel and began to gently remove my makeup with a simple solution mixed with grapeseed oil and water.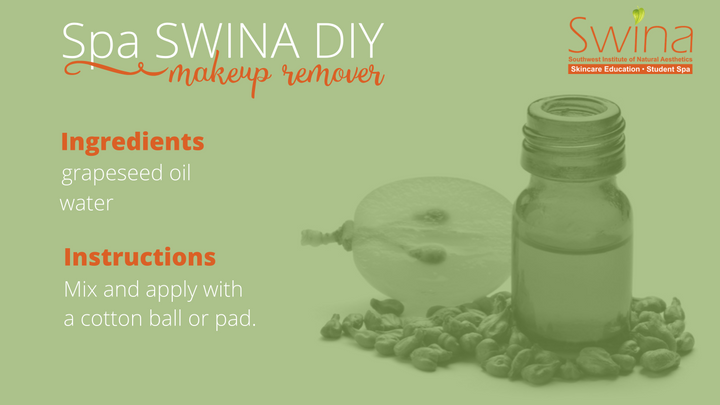 Cleanse The Skin
Once my makeup was removed, she laid a damp warm washcloth on my face. Then, she massaged Hylunia Cleansing Gel on my face and neck. This cleanser contains hyaluronic acid, lavender, geranium, rosemary, thyme and cypress, which all help clean out dirt and impurities without overdrying the skin. She laid another damp warm washcloth again to remove the cleanser. She repeated the process once again but with Hylunia Cleansing Lotion.
Tone and Examine The Skin
Toner was one of those skincare products I thought my skin could do without, but I was sadly mistaken. My aesthetician-in-training told me that toners help restore and repair the surface of the skin. Therefore, if I wanted smooth, "poreless" looking skin, then I was going to have to tone it up! She applied Hylunia Colloidal Silver, which removes bacteria, helps heal the skin, balances sebum, and reduces inflammation.
Afterwards, she called her instructor to examine my skin. They put goggles on me to block out the LED light shining above my face. They complimented my complexion and proceeded with an antioxidant rich face mask to calm free radicals that irritate my skin.
Mask and Massage The Skin
The aesthetician stepped out for a little while to whip up the face mask, and then she applied an enzyme mask on my face. She asked me if she could also steam my face, while the face mask worked it's magic. I agreed since I wanted to experience the full effect. While I was waiting for the mask to set in for about 10 minutes, she massaged my feet. Then, she removed the face mask with a washcloth, added toner, then applied the facial mask. From there, she massaged my hands and repeated the process. Then, she applied Ultimate Antioxidant Cream and Facial Day Lotion to moisturize and protect my skin. She concluded with a neck and shoulder massage, which I absolutely loved!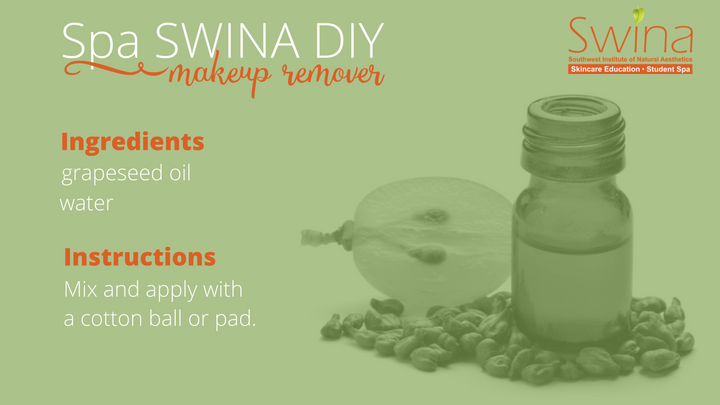 Thoughts
In conclusion, I was grateful for the overall experience, and the treatment worked phenomenally! My skin texture is more even and feels smooth. What made this treatment even more meaningful to me was that it incorporates elements of reflexology in the process. This demonstrated an appreciation for the whole self, not just the physical body. After the treatment, my aesthetician recommended I drink plenty water, use sunscreen, and to not exfoliate for 5-7 days. She also gave me a list of all the products she used during treatment just in case I wanted to purchase them in the future.
Here are some tips I recommend to prepare for your next Spa SWINA visit:
Do not exfoliate for a few days before your treatment. There will be plenty of exfoliation during treatment.
If you don't feel comfortable enough to remove all your clothes, wear shorts or a bring a pair of casual shorts. They'll be massaging your face, neck, shoulders, hands, and feet, so you'll want those parts to be bare.
Wear socks. I wore a pair of flats, and my feet kept sliding back and forth because they were so moisturized (not a bad thing!).
Expect to be there a little over an hour. My appointment was at 1:30 PM, but the treatment ended around 2:45 PM, and then I left 5-7 minutes after that. So, plan accordingly.